Trading Hours
Monday

9:00 am - 5:30 pm

Tuesday

9:00 am - 5:30 pm

Wednesday

9:00 am - 5:30 pm

Thursday

9:00 am - 9:00 pm

Friday

9:00 am - 5:30 pm

Saturday

9:00 am - 5:30 pm

Sunday

10:00 am - 4:00 pm
Bras N Things are proven experts in fit with over 30 years' experience on how to measure, fit and offer expert, personalised advice. They're here to make sure you find the right bra, to feel confident and comfortable. Bras N Things' also offer specialised advice to help guide you with your first bra, the several stages of maternity bras, and medical or cosmetic post-surgery fittings. So Let the Fit Experts Fit You! Best of all, their fitting service is FREE!
Bras n Things also offer a great range of sleepwear, underwear, lingerie and costumes.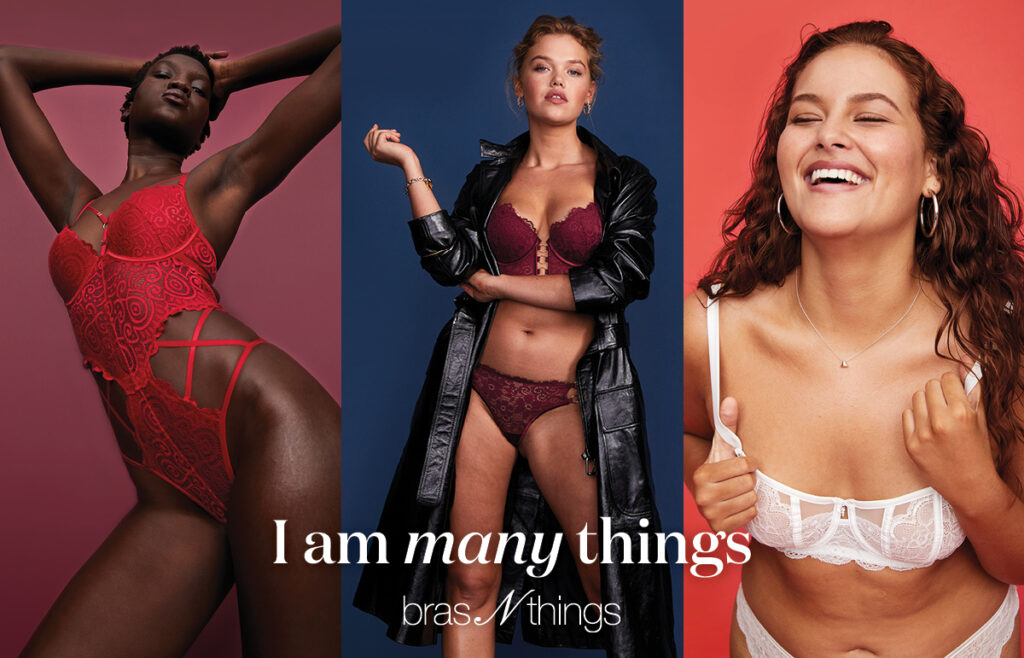 Bras N Things are on a mission to support women who want to express every version of themselves. Whether you're feeling determined, sassy, loud, or seductive, Bras N Things has you covered.