Trading Hours
Monday

9.00am - 5.00pm

Tuesday

9.00am - 5.00pm

Wednesday

9.00am - 5.00pm

Thursday

9.00am - 5.00pm

Friday

9.00am - 5.00pm

Saturday

CLOSED

Sunday

CLOSED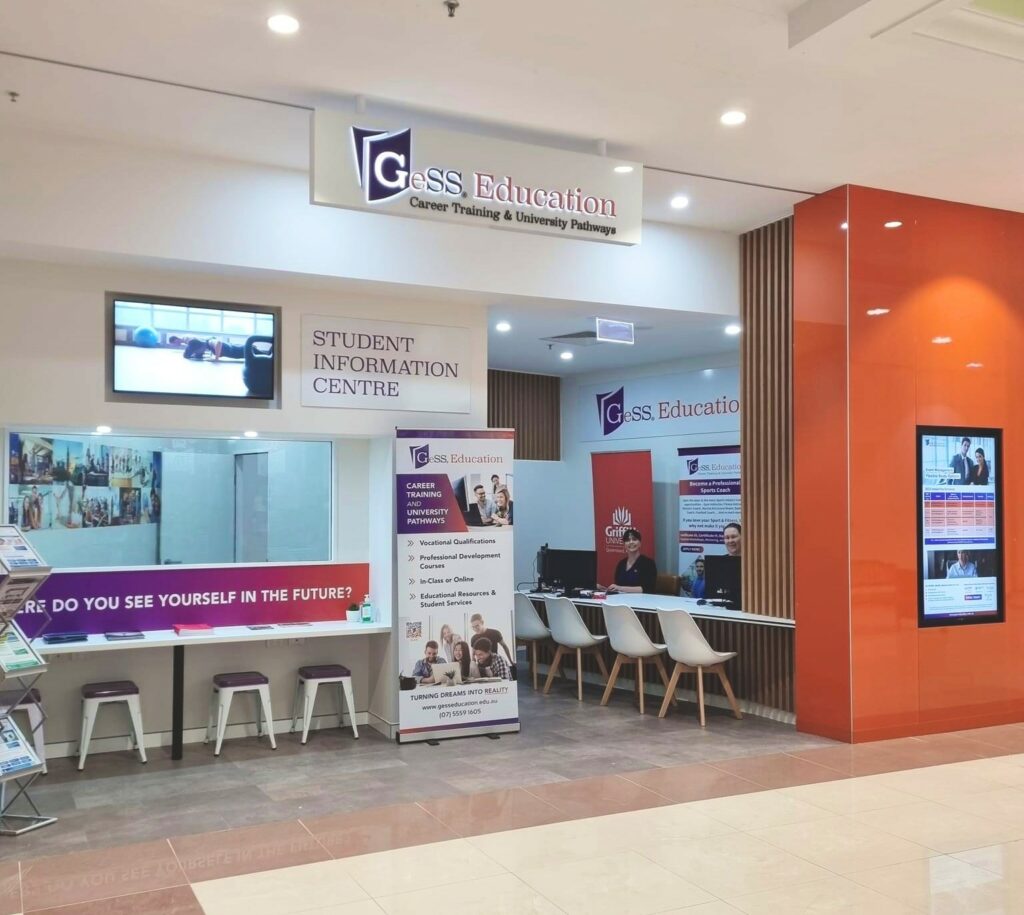 GeSS Education is OPEN!
GeSS Education's store (located Ground floor, next to Zarraffas) specialises in Career training and University Pathways to international and domestic students within their Gold Coast campus located on Level 8, within Australia Fair's Commercial Tower. Our Campus offers a variety of nationally accredited qualifications on behalf of our partner Institutions as well as professional development programs & workshops to help you stand out from everyone else. Let GeSS Education help you build the foundations of your career by turning dreams into reality – one achievement at a time.
Visit gesseducation.edu.au for more information.