Trading Hours
Monday

9:00 am - 9:30 pm

Tuesday

9:00 am - 9:30 pm

Wednesday

9:00 am - 9:30 pm

Thursday

9:00 am - 10:00 pm

Friday

9:00 am - 10:30 pm

Saturday

9:00 am - 10:30 pm

Sunday

10:00 am - 9:00 pm
Sundays and Public holiday hours will vary. Please check with individual stores to confirm times.

The very best dessert destination, Max Brenner Chocolate Bar encourages you to experience chocolate with all of your senses.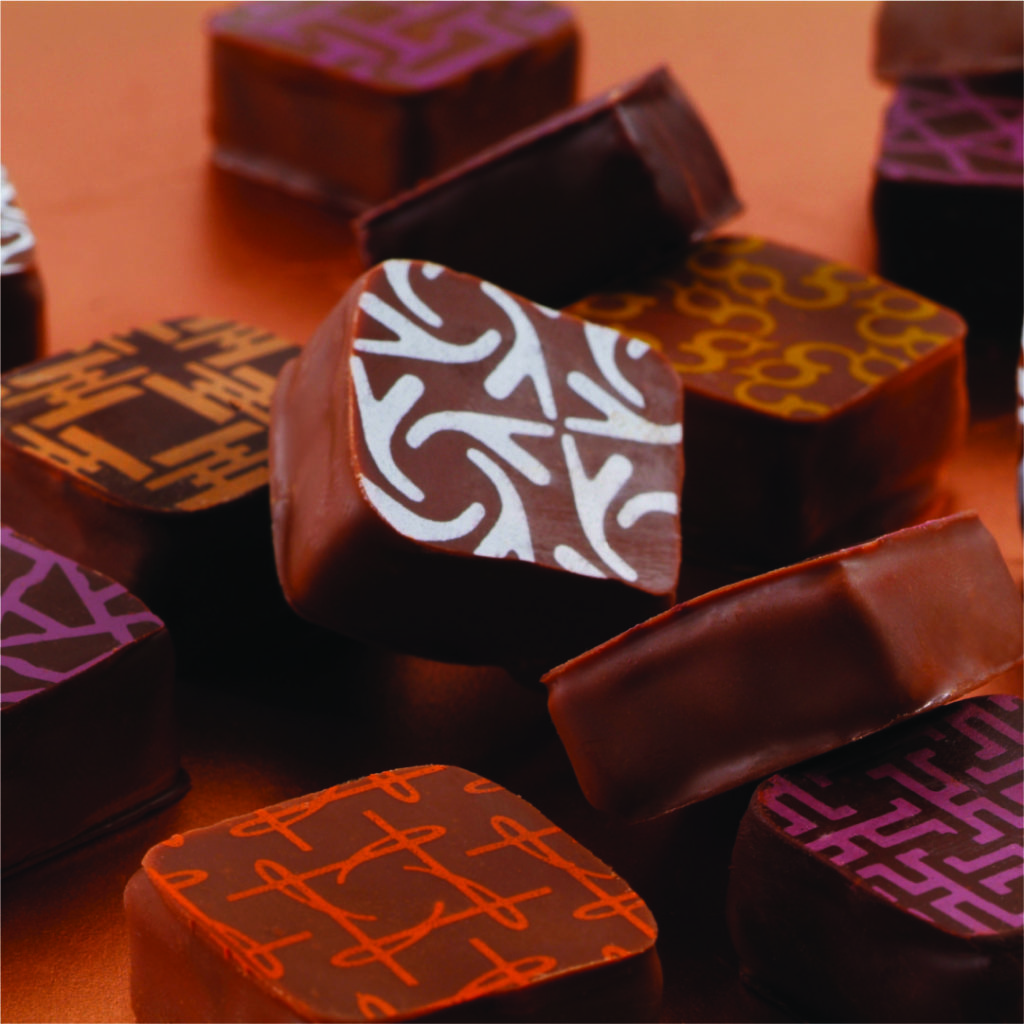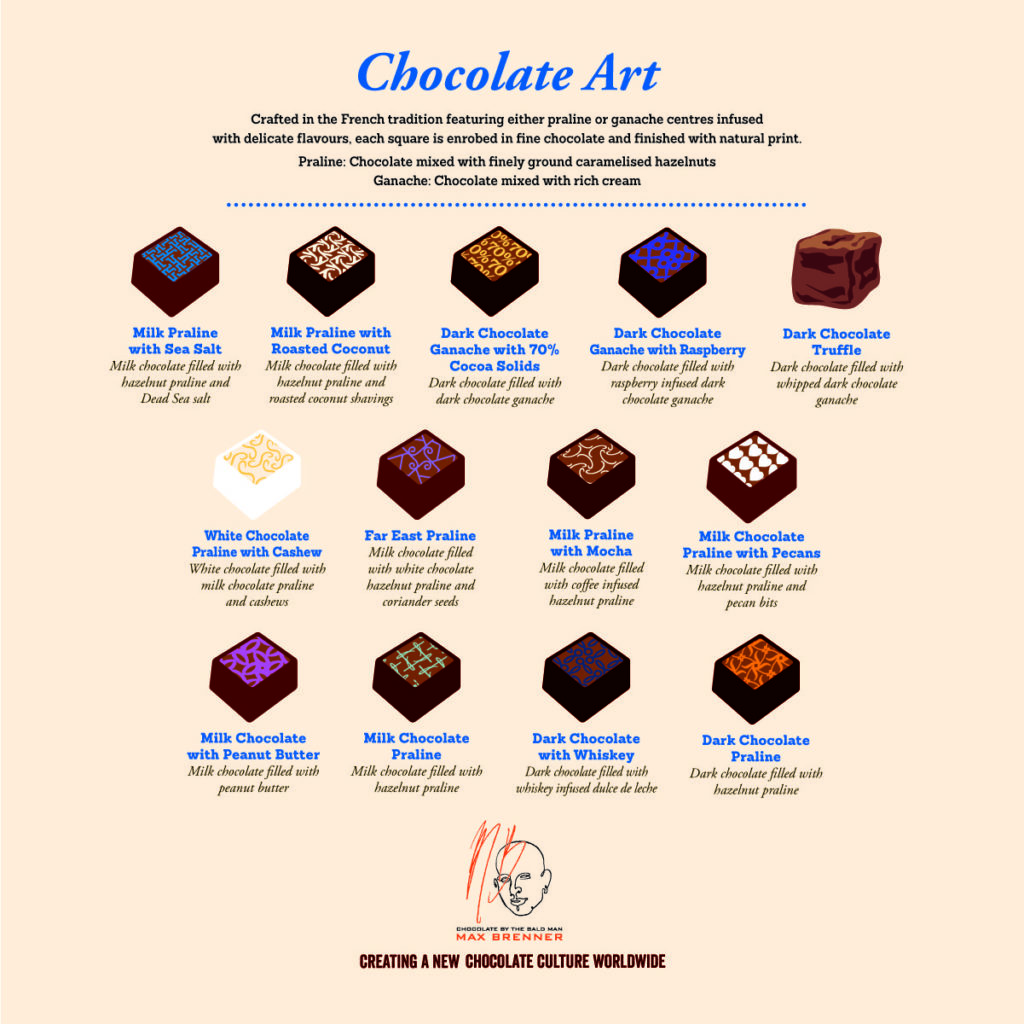 DISCOVER MAX'S PRALINES!
Max Brenner invites you to discover their signature Pralines in your favourite Chocolate Bar.
Crafted in the French tradition featuring either praline or ganache centres infused with delicate flavours, each square is enrobed in fine chocolate and finished with natural print.
Each Praline is a piece of chocolate art covered in unique coloured patterns with flavours ranging from Dark Chocolate Truffle, to White Chocolate Praline with Cashew, to Milk Chocolate with Peanut Butter.