Trading Hours
Monday

9:00 am - 5:30 pm

Tuesday

9:00 am - 5:30 pm

Wednesday

9:00 am - 5:30 pm

Thursday

9:00 am - 9:00 pm

Friday

9:00 am - 5:30 pm

Saturday

9:00 am - 5:30 pm

Sunday

10:00 am - 4:00 pm
Sundays and Public holiday hours will vary. Please check with individual stores to confirm times.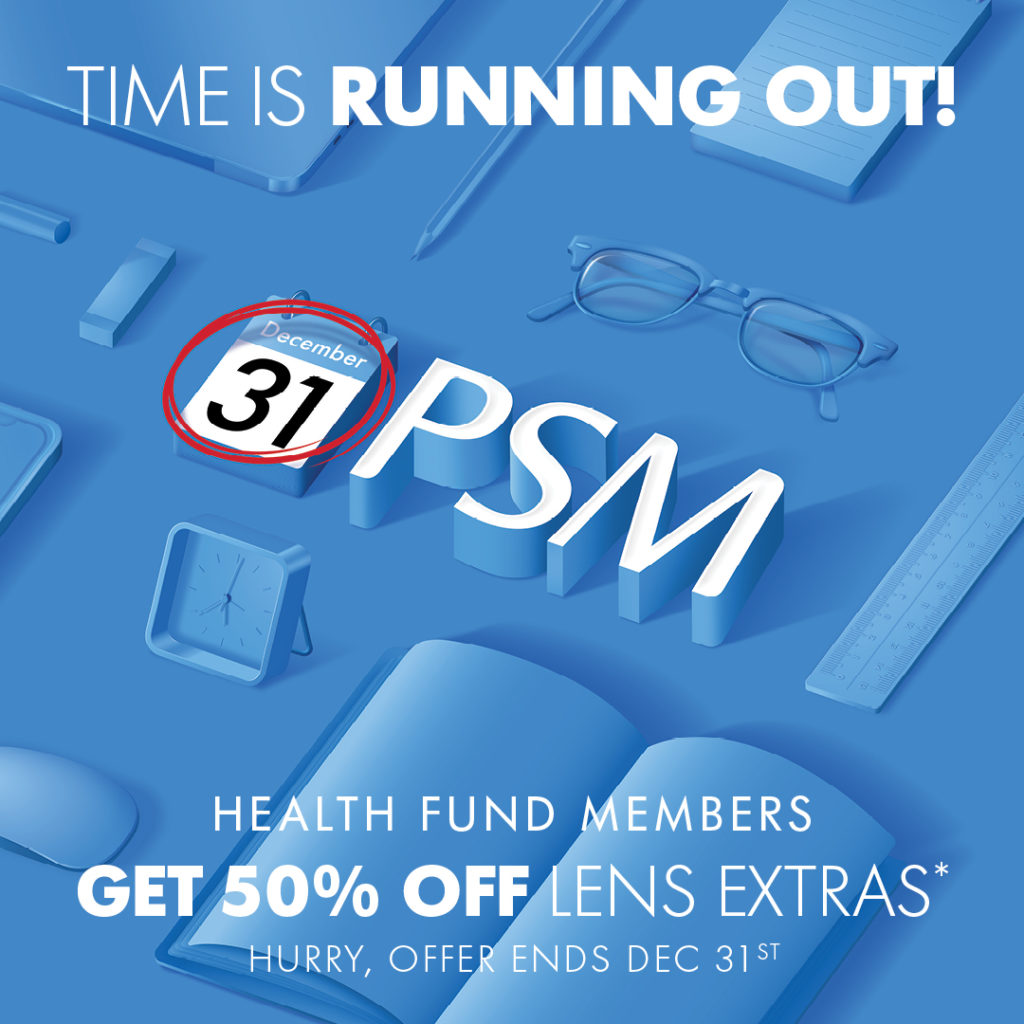 50% off Lens Extras* for Health Fund Members

Mark the 31st of December on your calendar… Because the 31st is the last day that health fund members can get 50% off lens extras, when purchased with a frame at OPSM.
Offer valid until 31 December 2019.
Terms & Conditions:*When purchased as part of a complete pair (frame and lenses). Available only to health fund members. Further T&Cs apply, see staff for details.