Trading Hours
Monday

9:00 am - 5:30 pm

Tuesday

9:00 am - 5:30 pm

Wednesday

9:00 am - 5:30 pm

Thursday

9:00 am - 9:00 pm

Friday

9:00 am - 5:30 pm

Saturday

9:00 am - 5:30 pm

Sunday

10:30 am - 4:00 pm
Sundays and Public holiday hours will vary. Please check with individual stores to confirm times.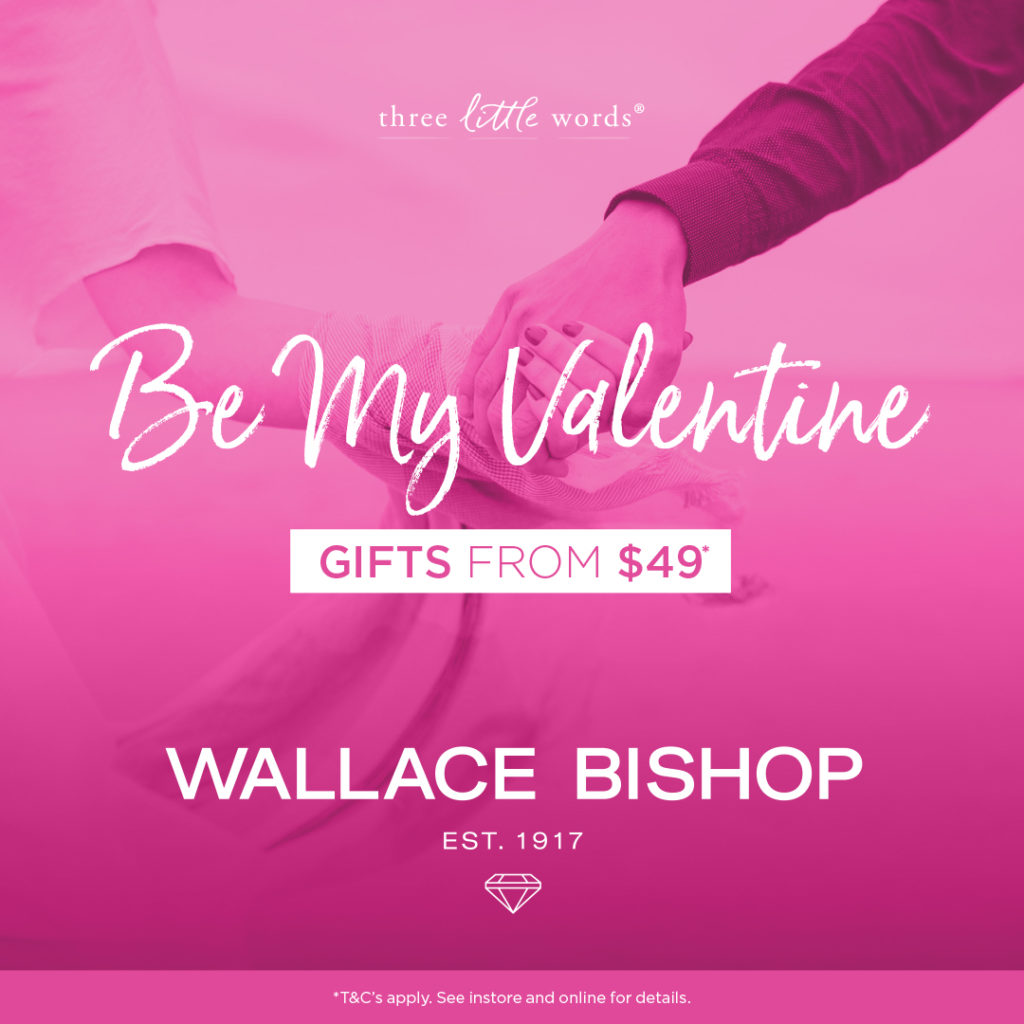 At Wallace Bishop, we understand there's a richer, deeper and more sincere way to express your love on the most romantic day of the year.
T&C's:On limited, selected stock only. Offer ends 14 February 2020, unless sold out prior, or extended. See instore or online for more details.