Trading Hours
Monday

9:00 am - 5:30 pm

Tuesday

9:00 am - 5:30 pm

Wednesday

9:00 am - 5:30 pm

Thursday

9:00 am - 9:00 pm

Friday

9:00 am - 5:30 pm

Saturday

9:00 am - 5:30 pm

Sunday

10:30 am - 4:00 pm
Sundays and Public holiday hours will vary. Please check with individual stores to confirm times.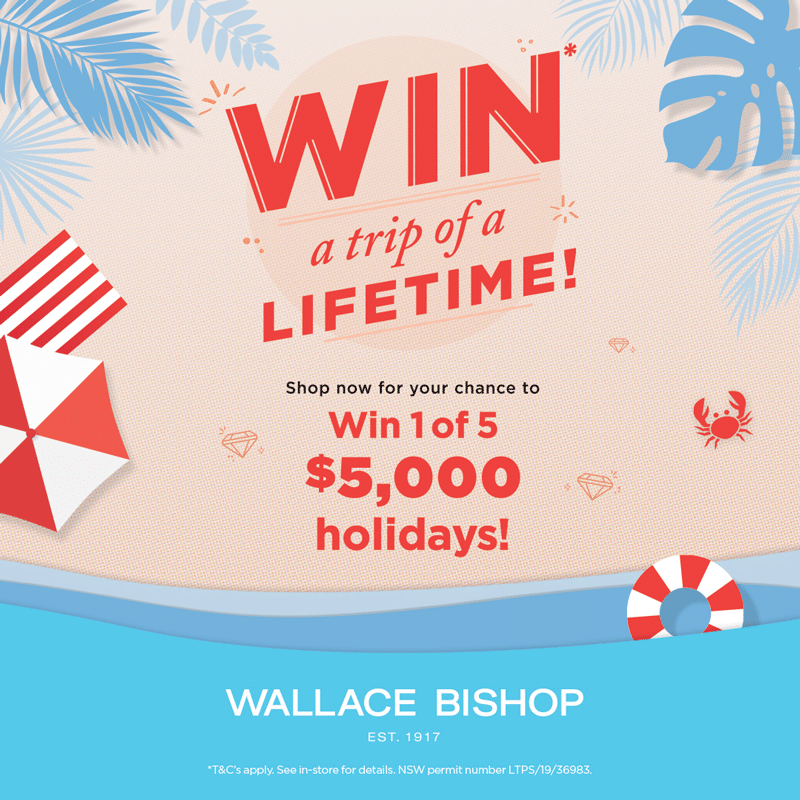 How would you like to be drifting away on an all expenses paid holiday to Thailand, Bali, Fiji, Maldives, New Caledonia, Dubai, or is a cruise more your thing?
Spend over $500 in store at Wallace Bishop to have the chance to win!
T&C's: Entry to this Promotion is valid to in-store purchases only, not available online. Entry closes 16 October 2019. NSW permit number LTPS/19/36983.