Exciting News!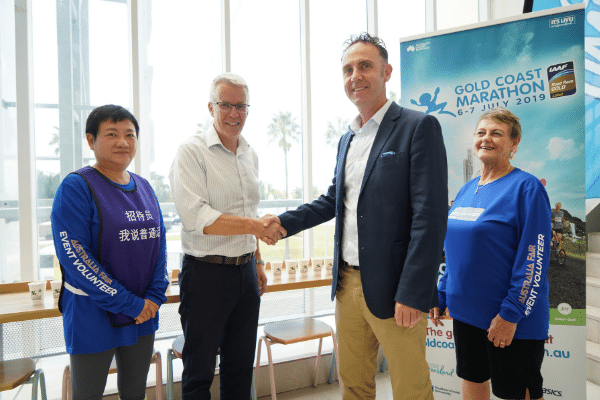 We are excited to announce that Australia Fair is the naming rights sponsor of the Gold Coast Marathon Events Volunteer program for the next 3 years. This partnership provides us the opportunity to be involved in a major Australian sporting event and assist the 1,000 volunteers in continuing their great work in the community and involvement in the successful running of the event.
The Gold Coast Marathon is continually growing bringing many local and international visitors to the Gold Coast and in particularly the Southport area. Last year the marathon brought over 60,000 people to the area including runners and spectators. The marathons start and finish lines are directly across the road from Australia Fair at the Broadwater Parklands, providing participants, spectators and volunteers a place to relax, dine and explore over 200 stores.
The 2 day event is held on Saturday 6 and Sunday 7 July 2019 with a multiple of race options available if you don't feel up to completing the 42km full marathon. Participants can choose from completing the full 42km marathon, 21km half marathon, 10km run, 5.7km fun run and the junior dash race.
To find out more details and register for the event visit the Gold Coast Marathon Website.
The Gold Coast Marathon would not be successful without the time and resources provided by volunteers in the lead up to and over the race weekend. If you would like to be involved and become an event volunteer click here to apply.