Latest News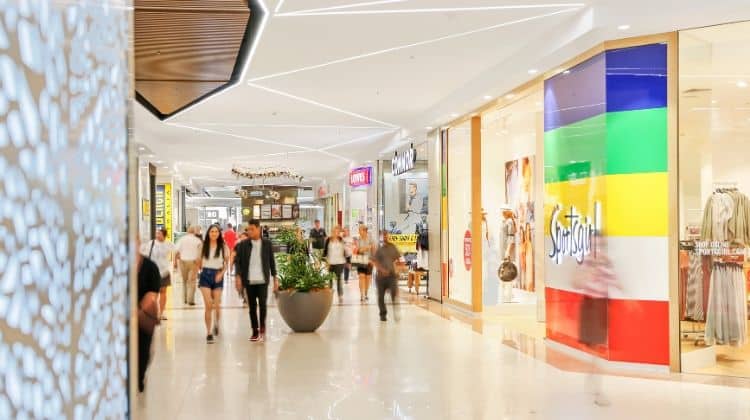 As our restrictions continue to ease, it is imperative to remember that many are still in place. We all have to play our part in keeping the community safe and ensure that everyone who visits the centre practices social distancing and maintains a high level of personal hygiene.
HOW TO SHOP SAFELY AT AUSTRALIA FAIR
Social distance yourself from others and keep 1.5 metres away
Keep your hands clean and use the hand sanitisers located at various locations throughout the centre
Use tap-and-go instead of cash
Respect our customer limits when entering stores, using the lifts and taking a seat.

Remember if you are feeling unwell or have flu-like symptoms to stay at home.
For more details on the easing of restrictions in QLD click here.
Thank you for your ongoing support of Australia Fair and our retailers ❤️
---
TRADING HOURS
Please keep in mind that stores are trading with reduced hours, we recommend contacting individual store or viewing their store pages to check their trading hours.
Coles, Woolworths are Kmart are trading their normal hours however limiting the number of shoppers in-store. This is to help maintain social distancing and minimise the spread of COVID-19, so you may need to wait for a short period before entering the store.
---
EVENT CINEMAS
We are excited that Event Cinemas Australia Fair have re-opened. Please note there is limited capacity on patrons in each cinema.
Click here to book.
---
HAIR SALONS & BEAUTY
Our Nail and Beauty salons are open however the maximum number of patrons at any given time is limited and all social distancing requirements must be maintained.
Please contact individual stores for more details as bookings may be required.
---
GYMS
Globe Health Club and Jetts Fitness are now open with COVID-19 safe plans in place. Please remember to bring your towel and wipe equipment down after use.
---
FOODIES
Our Cafes & Restaurants can allow dining however are restricted to a limited number of patrons as per the Queensland Government. Please contact your favourite foodie for more details.
Our food court and seating has re-opened however in line with the government guidelines there is seating restrictions and additional hygiene measures in place. 
---
CENTRE SERVICES & ACTIVITIES
Our Customer Service Desk is open from 9am – 5pm Monday to Friday and 10.30am – 2.30pm on weekends. Located on level 1, near Kmart.
The Justice of the Peace Service is open the following hours:
Monday: 9.30am – 4.30pm
Tuesday: 9.30am – 4.30pm
Wednesday: 9.30am – 4.30pm
Thursday: 9.30am – 7.00pm
Friday: 9.30am – 4.30pm
Saturday: 9.30am – 1.00pm
Sunday: Closed
Located level 1, near Australia Post.
The Heart Foundation Walking Group has recommenced, walking every Tuesday & Thursday morning. If you would like to join please contact our Customer Service Desk for details 555 666 00 or click here.
Book Swap and The Playroom are closed temporarily to help minimise the spread of COVID-19.